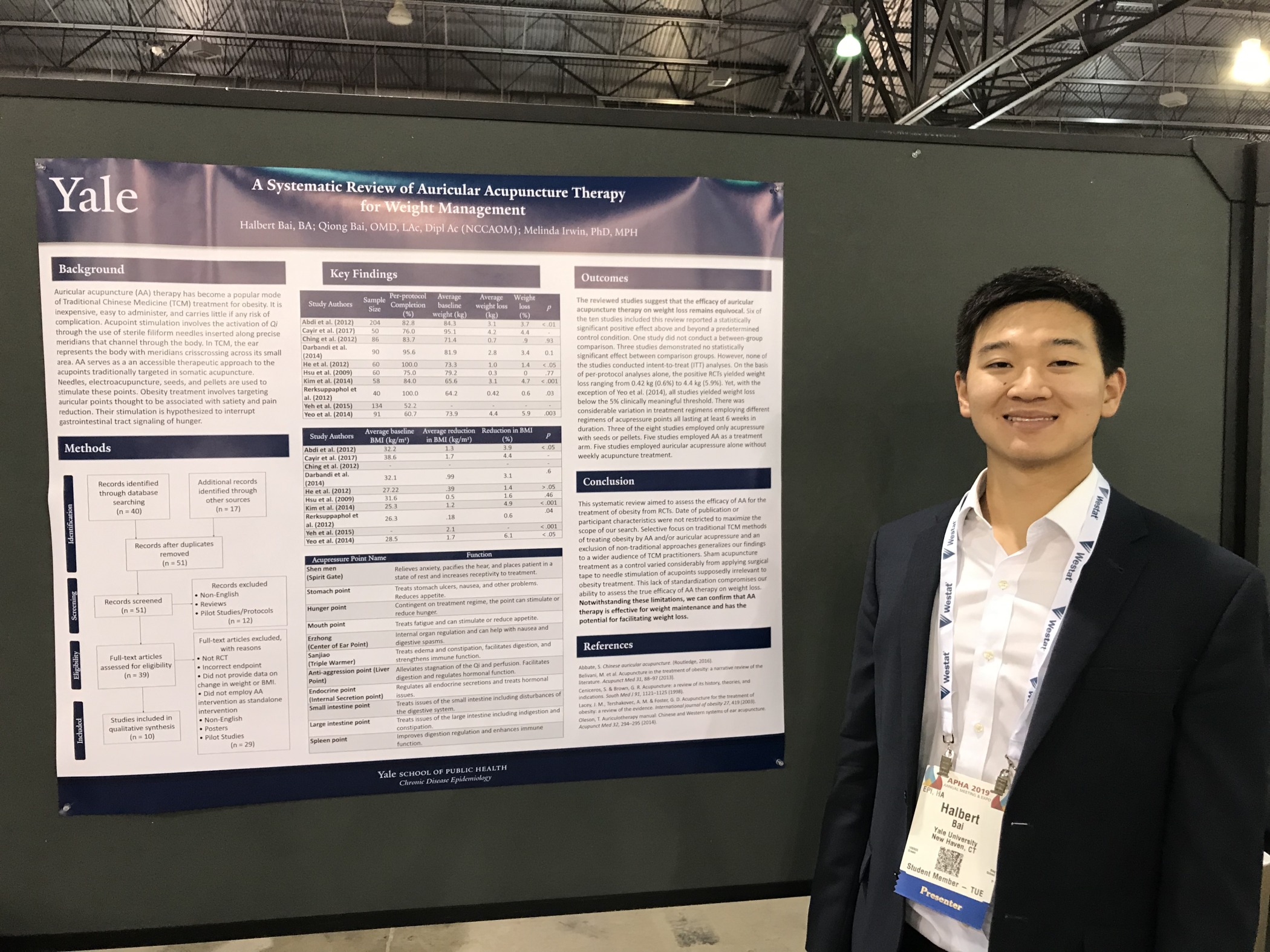 When Halbert Bai was in second grade, he loved opening things up. He decided then that he'd be a surgeon because there was nothing more interesting to look into than the human body.
A dedicated student in math and science from early on, Halbert is also an accomplished photographer and film director. As an undergraduate he was accepted directly into medical school through the Icahn School of Medicine's FlexMed program. Knowing by the end of his sophomore year that he had a seat in medical school, granted Halbert the freedom and flexibility to pursue research and internship opportunities in political psychology and health policy as well as to attend Yale for his Master's in Public Health before returning to medical studies. These opportunities and his artist's eye converge in a holistic perspective toward health, bridging the hard numbers of epidemiology and the role of administrators, policy makers and clinicians to meeting health needs of patients.
Now in his second year of study in the Department of Chronic Disease Epidemiology and the Regulatory Affairs Track, Halbert is currently focused on developing his epidemiological muscle. He has contributed to research projects with faculty members in the division of vascular surgery at the medical school and chronic disease epidemiology here in YSPH. He has also worked with the Yale New Haven Health System and with the Cleveland Clinic as an intern, focusing on quality improvement.
Most recently he presented a poster on his research for Melinda Irwin's class, Obesity, Prevention and Lifestyle Intervention, at the national American Public Health Association conference. Inspired by his father's work and teaching as an acupuncturist, Halbert did a systematic review of auricular acupuncture therapy for weight management. In looking at the results, which were mixed, Halbert was most struck by how poorly designed studies obscure positive results. For instance, control subjects were not consistently or adequately differentiated for the cases they were being compared to. Case subjects may not be receiving the exact same treatments since the art of acupuncture allows practitioners to select which points to use for needles in their treatments based on pulse readings of the meridians, or they may receive variations in treatment from session to session. Halbert sees opportunity to strengthen this kind of research by bridging eastern and western thinking as he inches toward his career as a physician/researcher.
Submitted by Denise Meyer on November 20, 2019