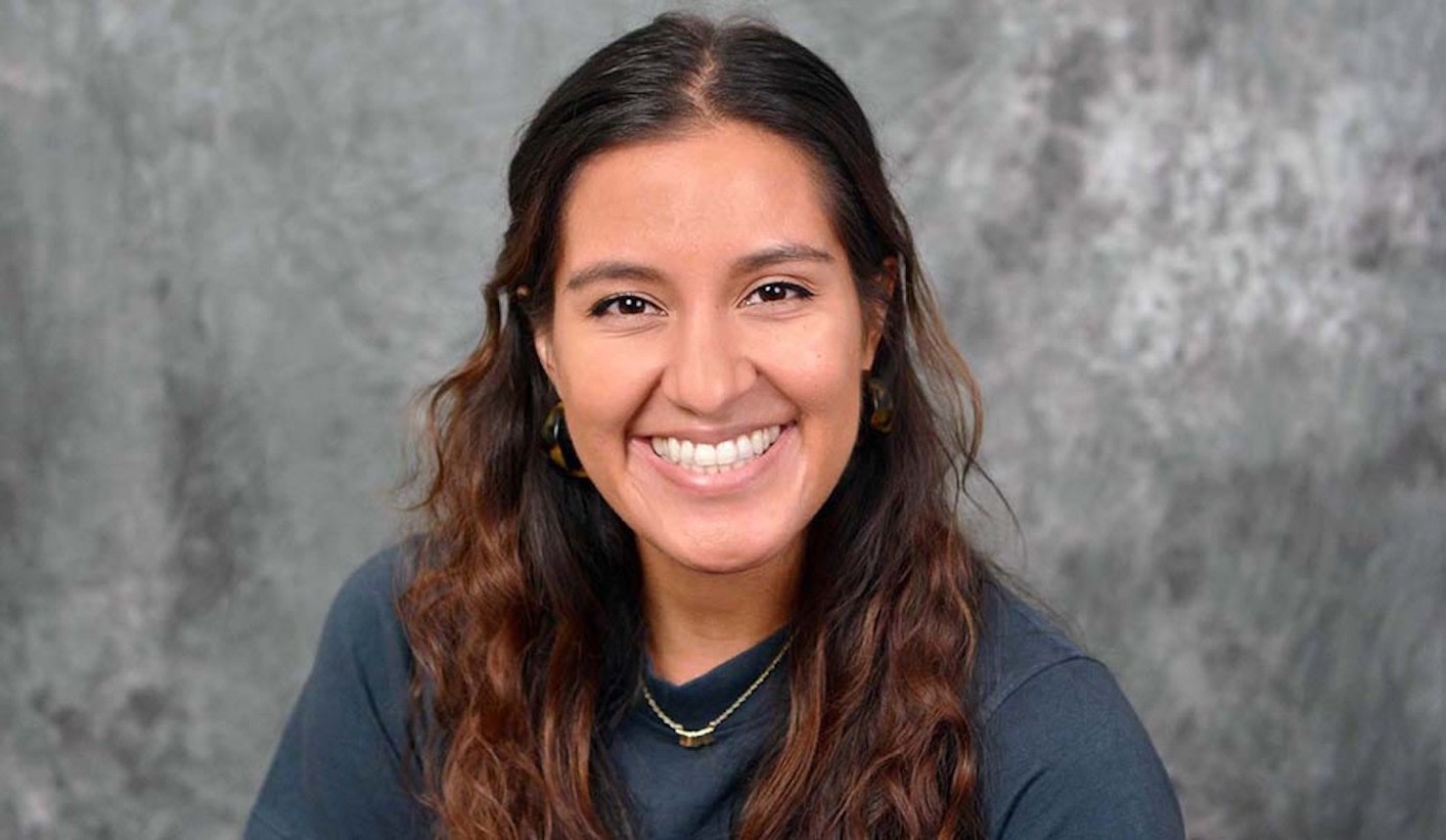 While she was growing up in Los Angeles, Marina Marmolejo '19 M.P.H. says the problem of homelessness seemed too big to address in a meaningful way. But when she came to New Haven to attend Yale School of Public Health and began working with local homelessness organizations, she saw an opportunity to make a difference.
Now, Marmolejo is staying in New Haven to launch her nonprofit startup, DreamKit, a web-based app that connects youth without a place to live with mentorship, employment, and housing opportunities, while also rewarding them with "DreamKit points" that can be used as currency in local shops.
"The greater New Haven area is a mini version of the U.S.," Marmolejo said. "All the different demographics — income disparity, racial diversity — are here."
What's more, she said, the community's closeness makes building trust with youth in need and local organizations possible, an essential element for launching a startup like DreamKit. "The New Haven community is so incredibly supportive," she said. "They want to help vulnerable, at-risk youth, and pair words with actions."
Homeless youth are a particularly vulnerable population, she said, but they are also uniquely suited to intervention.
"With the chronically homeless, they've been failed by systems repeatedly," she said. "Youth have a different outlook — they are curious, and willing to change."
DreamKit aims to incentivize homeless youth to take positive steps, and engage with social services, to find a pathway toward education, jobs, housing, and financial independence. "Homelessness and survival are a full-time job," Marmolejo says. DreamKit rewards youth who are making transformative decisions for their future — such as attending case management meetings, parenting workshops, employment trainings, or classes at a community college — by awarding them points for each achievement. These points can then be used to buy gift cards to meet basic needs, such as food, clothing, household products, and haircuts.
"We believe in rewarding behaviors that will help these young people in the long term," Marmolejo said.
In addition, she is engaging with local landlords and employers to understand what skills they are looking for to consider candidates for housing or employment, and then developing the app to certify those skills for homeless youth through their case managers. These include soft skills like accountability, responsibility, and communication, as well as hard skills like website design, coding, or writing.
"We want to engage stakeholders at the beginning of the process," she said, "so a company will say, 'If youth have these 10 skills, we will interview them.' Our young people will also be able to see their progress on the app, and will be notified when other employment opportunities become available in their area."
Better understanding homelessness has been a lifelong endeavor for Marmolejo. As an undergraduate at Loyola Marymount University in L.A., she spent four days living on Skid Row for a course on the origins of homelessness. At Yale, she became the executive director of the student-run New Haven P.A.W.S. Project (Poverty Alleviation Through Washing Soles), which focuses on foot health, providing wash stations and clean socks, shoes, and hygiene kits. She's engaged with local services like Youth Continuum, a drop-in center for at-risk and vulnerable youth in New Haven, and has established partnerships with over 30 agencies and service providers across New Haven, Boston, New York, and Los Angeles — including Y2Y, New Haven's first student-run homeless youth shelter.
She's developed DreamKit through Collab, an alumni-run startup accelerator for New Haven residents, and the Summer Fellowship at the Tsai Center for Innovative Thinking at Yale. In October, DreamKit won an audience prize from ReSET, a Hartford-based co-working space and accelerator for social enterprise businesses, and Best Pitch from the Law Lab at DISTRICT's Fall Pitch Off. DreamKit also received business consulting during a recent Social Innovation Hackathon at the Yale School of Management.
The DreamKit team consists of Yusuf Ransome, assistant professor at Yale School of Public Health in the Department of Social and Behavioral Sciences, and software developers from Yale's Code4Good club. But the most important collaborators, Marmolejo said, have been the youth who have experienced homelessness themselves. They actively participate, contribute ideas, and explain challenges specific to the homeless experience as paid consultants.
"They've been truly emotionally invested," she said. "Seeing their faces when they connect a barrier with a function in the app that can solve that problem is the best part of our conversations. … They are building real skills — developing a solution-driven mindset."
Submitted by Denise Meyer on November 21, 2019