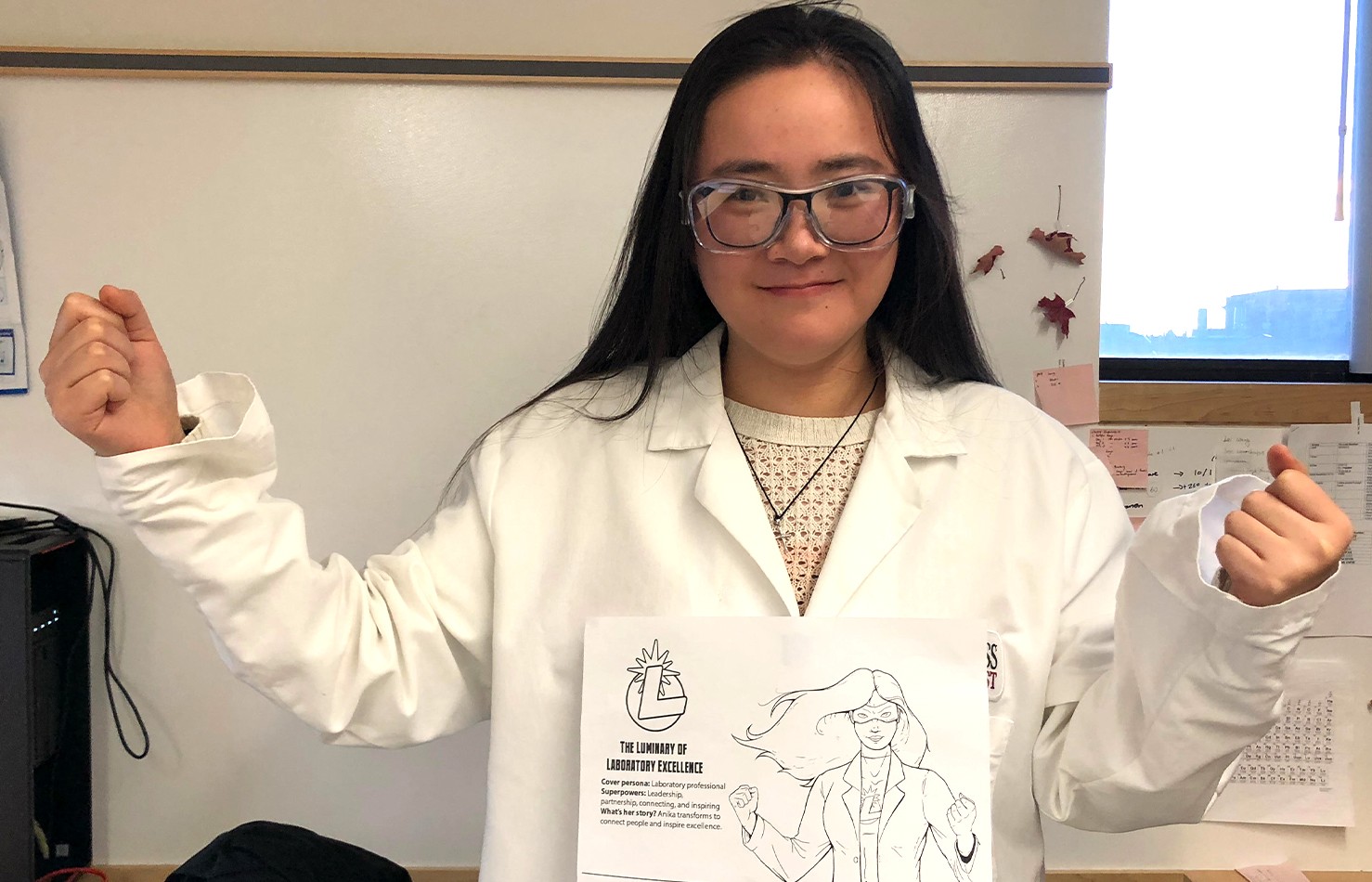 When Elizabeth Lin was in elementary school, news of over-population and housing shortages kindled a dream to be an engineer, building safe, energy- and cost-efficient high-rise buildings. In high school, Elizabeth participated in the Architecture, Construction, and Engineering Mentor Program (ACE) in Boston which helped her earn a 4-year scholarship to pursue a degree in civil and environmental engineering at UMass Amherst. Visiting relatives back in China one winter, she became deeply concerned about air quality, both indoors and out. Elizabeth started to wonder what she could do to help people understand air pollution and its impacts on their health and led her to work on personal exposure technology with Dr. Krystal Pollitt, who was then at UMASS Amherst.
Now a second-year student in the Department of Environmental Health Sciences (EHS) at the Yale School of Public Health, Elizabeth continues to work with Dr. Pollitt, now an assistant professor in EHS, on calibrating and evaluating the Fresh Air Wristband exposure monitors which capture data about exposure to gasses in populations around the world.
With funding from the Jan A.J. Stolwijk Fellowship, Elizabeth traveled to South Africa during her MPH internship last summer to collect wristband samples worn by children in Limpopo as part of the Venda Health Examination of Mothers, Babies and their Environment (VHEMBE) study. Elizabeth conducted family visits with the local staff and Dr. Jonathan Chevrier, who is the principal investigator of the VHEMBE study. During one family visit, they had to climb up a steep hill to conduct interviews and collect the wristbands. Unlike most of the studies conducted in the developed countries, it is challenging for the local staff to reach out to families especially during the rainy season when the roadways slippery and are not drivable, said Elizabeth. It truly was a life-changing experience for her. "It shocked me. I never imagined such underdeveloped places and for the first time I felt powerless." Elizabeth realized the power of research and its potential to create change.
Back in the lab, Elizabeth continues to develop methods for analyzing samples collected through the wristbands and processed by gas chromatograph mass spectrometry, work that will culminate in her final thesis project.
In addition, she will analyze plastic bags from the trash that was destined to be incinerated in Limpopo that she collected on a whim. The pollutants from the plastic and whatever they carried normally become airborne and are returned to land by rainwater. Elizabeth plans to mimic that process in the lab and cross-reference the data with that from the monitors.
The potential for the technology is great and with Professor Pollitt's support, Elizabeth applied for and received the Rita Wilson Seed Stage Grant from Innovate Health Yale, a social entrepreneurship catalyst at the Yale School of Public Health. This seed grant enables her group to develop the automation of an environmental contaminant source identification process which will be used to generate a personalized exposure report for Fresh Air Wristband customers.
Elizabeth was elected this year as one of the student councilors for the International Society of Exposure Science where she can help to increase the public awareness of environmental exposures and environmental health issues.
Submitted by Sayuri Gavaskar on January 15, 2020