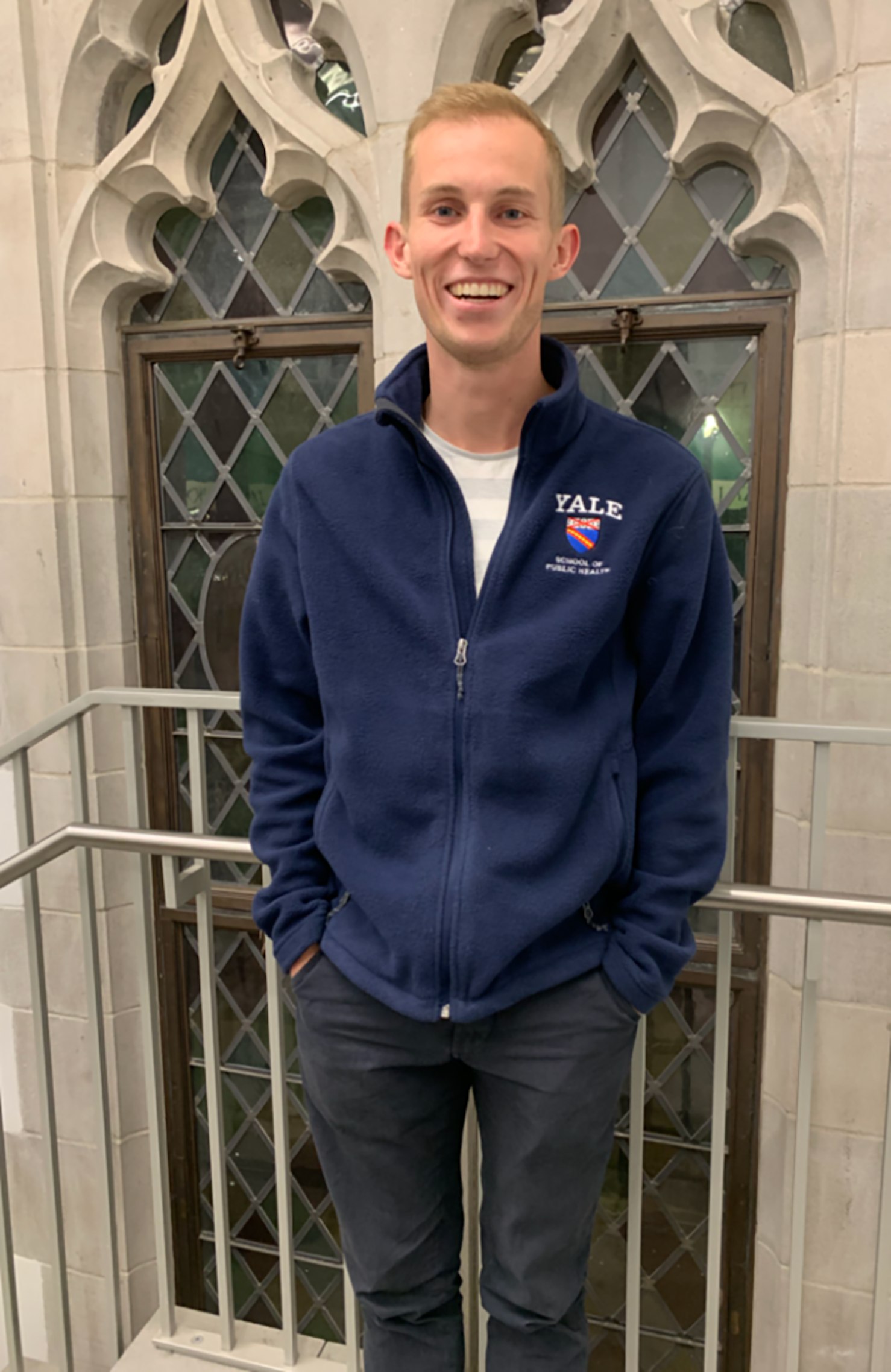 Fulbright scholar Oliver Armstrong-Scott is making the most of his Yale experience as a student in the advanced professional Master of Public Health program. A physician from New Zealand, Oliver's interest in public health stems from the inability of hospital clinicians to effectively address prevention. After two semesters at Yale, he says his thinking has broadened and his perspective on many current health issues has changed. To date, his favorite class was an inspiring elective on sickness and health in African American history. While he took the class to learn more about American history, he found the lessons on institutional racism are every bit as applicable in New Zealand and other parts of the world. "This was the best course I've ever taken," he said.
In addition to his studies in the global health track, Oliver is an associate with the Yale Center on Climate Change and Health. He is on the board of the LGBTQ+ student group, Out in Public, and he volunteers for both Yale Splash and the Health Professionals Recruitment and Exposure Program for area high school students as a teacher and tutor.
Oliver is a former a competitive springboard diver. He holds four New Zealand records and was team captain for the country's diving team at the 2015 World University Games in South Korea.
He hopes to work in a non-clinical global health setting as his next step before completing an advanced residency in medicine.
Submitted by Denise Meyer on February 12, 2020