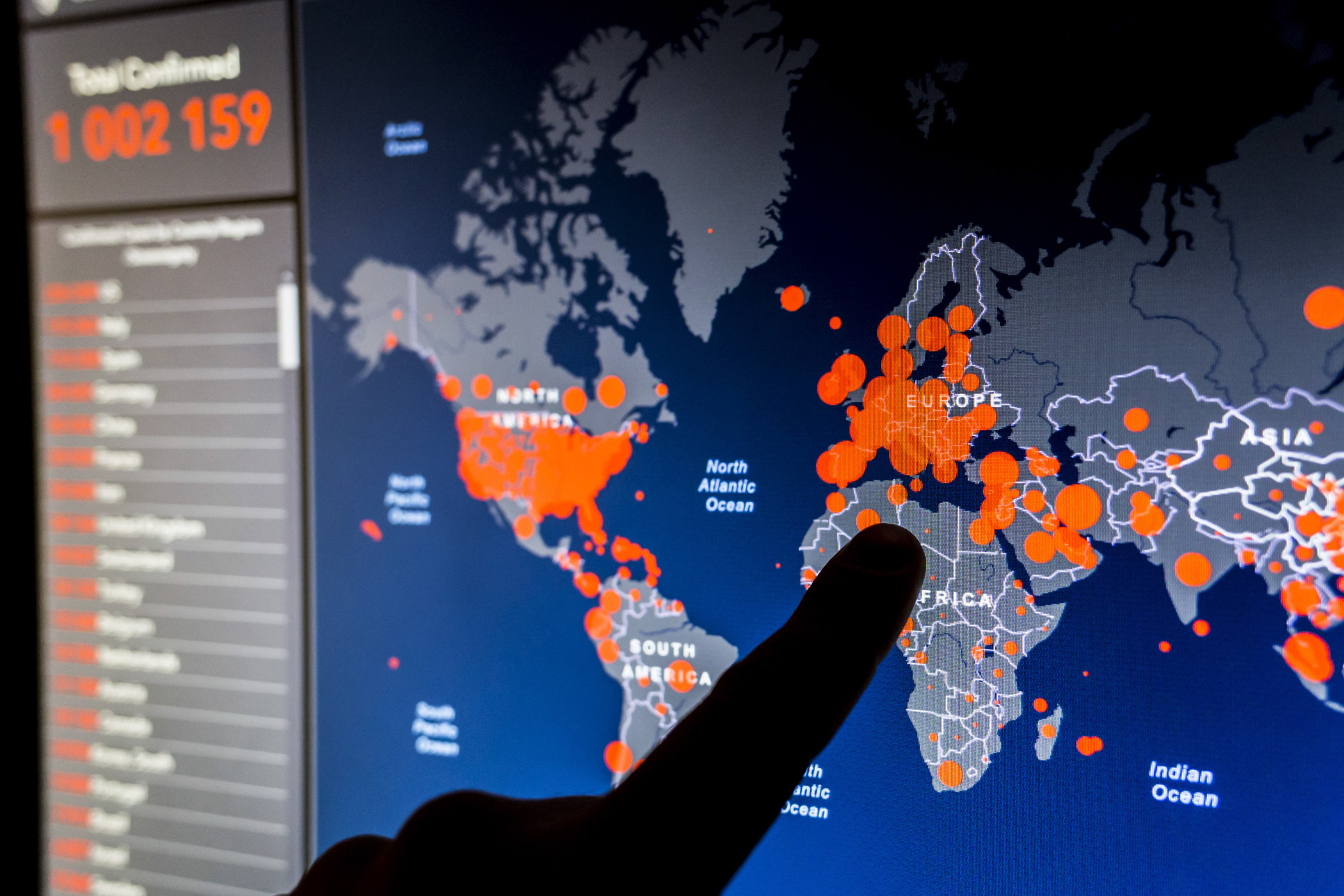 Across Yale, faculty are engaged in research, innovation, and clinical efforts to combat coronavirus disease (COVID-19). With the notion that more can be accomplished by working together, Yale has launched the Research, Clinical & Data Driven Responses to COVID-19 website to promote collaboration among Yale faculty with colleagues around the world.
Spearheaded by leaders from the School of Medicine, School of Public Health, School of Nursing, School of Engineering & Applied Science, and the Faculty of Arts and Sciences, the website aims to enhance progress in the fight against COVID-19.
"This website showcases an inspiring amount of work that has been done in a short amount of time. It is also an archive of available resources and ongoing efforts to keep the public informed," said Sten H. Vermund, dean of the Yale School of Public Health. "Yale has been aggressive in responding to this crisis."
With news and resources about research and clinical endeavors around COVID from across the university and Yale New Haven Health, the website has a wealth of information related to conducting clinical and laboratory research, caring for patients, tracking the spread of the virus, and coping during the coronavirus disease crisis. It leverages such initiatives as the Yale Open Data Access project to promote the sharing of clinical trials data and provides access to articles published on several preprint servers by Yale authors and those at other institutions. The COVID-19 Global Cases Dashboard pulls real-time data from a variety of sources to track reported cases, recoveries, and deaths associated with COVID by country and around the globe and graphs the global accumulation of both cases and deaths over time. The website also highlights such collaborative projects as an interactive COVID-19 childcare map to help estimate the childcare demand for workers in critical sectors. Innovative approaches, such as projects to design, evaluate, and test emerging ideas on increasing the supply of personal protective equipment are also a focus.
For those outside the scientific community, the website contains resources on coping strategies, general wellness tips, sleep hygiene, relaxation and stress management, tools to help children and families, and more. Also featured are the latest news articles about ongoing COVID-19 work taking place at Yale.
The website is updated daily with new information from across the university. "We hope that this resource will be useful for scientists and the public alike," Vermund said. "This website captures ongoing efforts at Yale on many fronts to help fight this pandemic and its attendant economic crisis."
Submitted by Sayuri Gavaskar on May 11, 2020