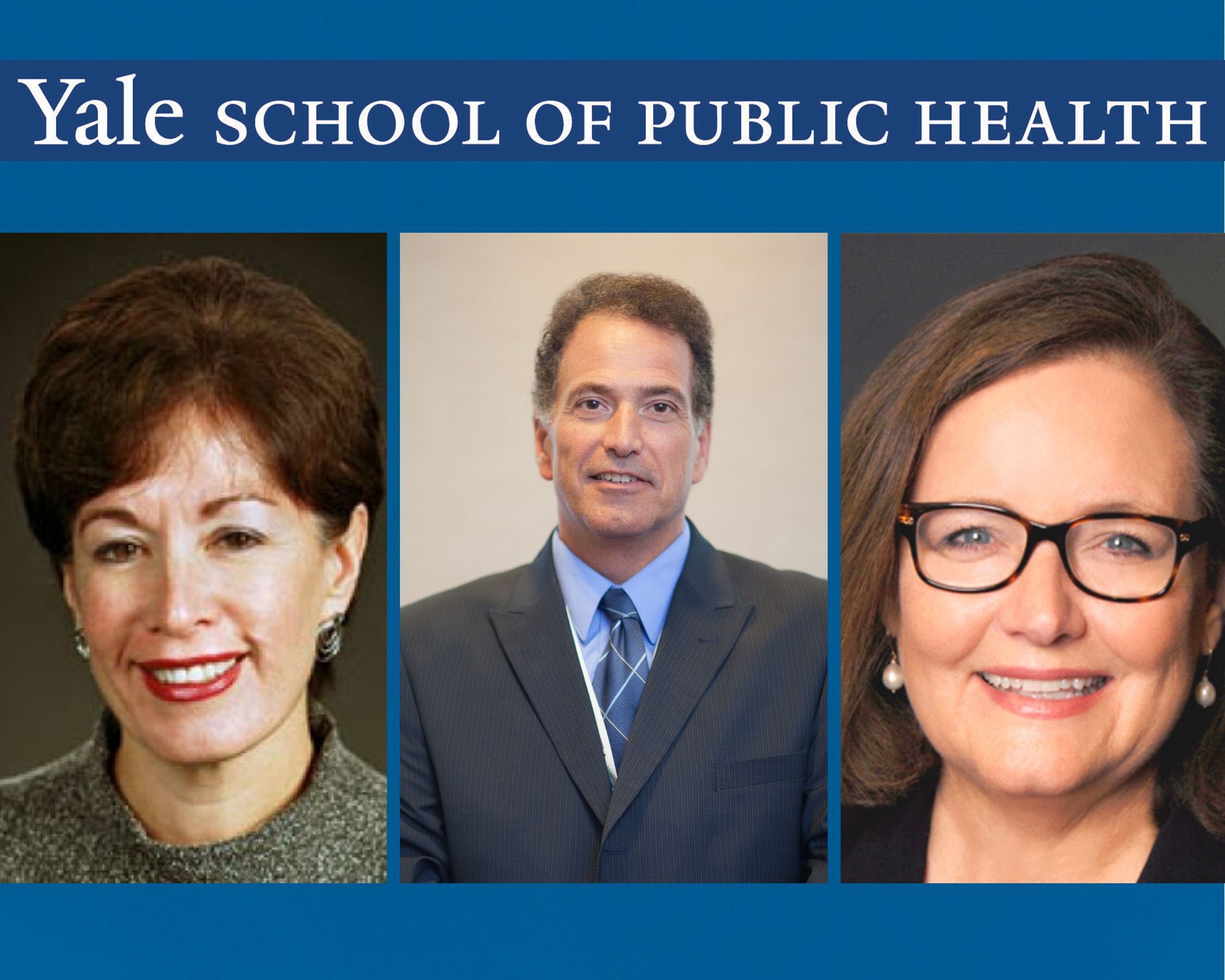 As Incident Commander for the COVID-19 response team at Massachusetts General Hospital, Ann Prestipino, MPH '80, is on the front lines of the most formidable public health challenge in recent memory.
The potent SARS-CoV-2 virus at the root of the pandemic was new to humans when it first appeared in Wuhan, China, in the final days of 2019. Since then, it has been notoriously difficult to treat and contain.
Because of the many unknowns surrounding the virus, Prestipino must make critical decisions about the hospital's practices and policies for treating coronavirus based on limited research and clinical data. In her dual role as an executive leader of Emergency Preparedness for Partners Healthcare, the non-profit health system encompassing Mass General and Boston's Brigham and Woman's Hospital, Prestipino must also address larger systemic issues to make sure patients are receiving optimal care.
She is not alone. Other Yale School of Public Health alumni serving in hospital leadership positions around New England said they too are using all available resources to fight the many challenges presented by COVID-19 and relying on innovation and collaboration to overcome them.
"We have learned how nimble we can be when we all focus on one common goal, which is saving as many lives as possible," said Richard D'Aquila, MPH '79, president of the Yale New Haven Health System and Yale New Haven Hospital.
Kate Walsh, BA '77, MPH '79, president and CEO of the Boston Medical Center health system, said staying ahead of the virus is a constant concern.
"One of the biggest day-to-day challenges is the myriad of decisions required to create capacity while keeping patients and staff safe," Walsh said.
Nimble. Innovative. Collaborative. Focused. All of those terms could be used to describe how regional hospitals and health care systems are responding to the current health crisis, according to the three YSPH-trained health leaders.
At Mass General, Prestipino praised the hospital's clinical staff for being flexible and innovative in addressing patients' needs as COVID-19 cases surged. General care nurses were teamed with expert nurses in the Intensive Care Unit to expand ICU capacity. Anesthesia machines were converted into ventilators. Nurses rigged a system so that they could manage patient medication pumps in hallways thereby preserving precious supplies of personal protective equipment.
Like Walsh, Prestipino said staying on top of virus infections as the epidemic ebbs and flows across communities is a constant challenge.
Mass General's Health System Engineering team provided critical help early on when it successfully converted epidemiological research projections about the virus' spread into operational projections for the hospital and its related health system, Prestipino said.
"Because of their great work we were able to prepare surge plans and accommodate all of our patients," said Prestipino whose "regular day job" is Senior Vice President for Strategy and Clinical Operations. Prestipino is no stranger to major medical events. Prior to COVID-19, she served as Mass General Hospital's incident commander for both the Boston Marathon bombing and the Rhode Island Station nightclub fire.
At Boston Medical Center (BMC), some changes prompted by the coronavirus outbreak will likely become permanent, Walsh said.
Expanded telehealth services have become commonplace at BMC since the pandemic and are helping the hospital respond to the needs of all of its patients. The hospital has also established a stronger continuum of services for vulnerable populations such as individuals with substance use disorder and those experiencing homelessness, Walsh said. This has allowed the health system to better manager surges in patients without becoming overwhelmed.
New services introduced into the Yale New Haven Health System during the COVID-19 crisis also will likely continue.
"We are working to ensure that the meaningful transformations we have experienced, such as call centers and telehealth, will become new platforms for how we deliver care," said D'Aquila.
Now that a spring surge in coronavirus cases has largely subsided, the hospital administrators said they are keeping a close eye on daily case counts. Hospitals are carefully reopening core services to address the ongoing health concerns of their non-COVID-19 patients.
Any reopening plans, Prestipino said, must be 'thoughtful and deliberate." Maintaining the safety of patients and staff is paramount.
"We actually cared for more non-COVID patients than those with the virus even during our surge phase," said Prestipino. "We look forward to caring for both existing and new patients as we move toward a "new" normal."
Some of the other YSPH alumni serving in leadership roles at area hospitals include Marna Borgstrom, chief executive officer, Yale New Haven Health and Yale New Haven Hospital; Patrick Charmel, president and chief executive officer, Griffin Hospital; Pamela Sutton-Wallace, senior vice president and regional chief operating officer, New York-Presbyterian Hospital; and Susan Chapman Moss, senior vice president, Partners Healthcare.
Submitted by Sayuri Gavaskar on June 09, 2020