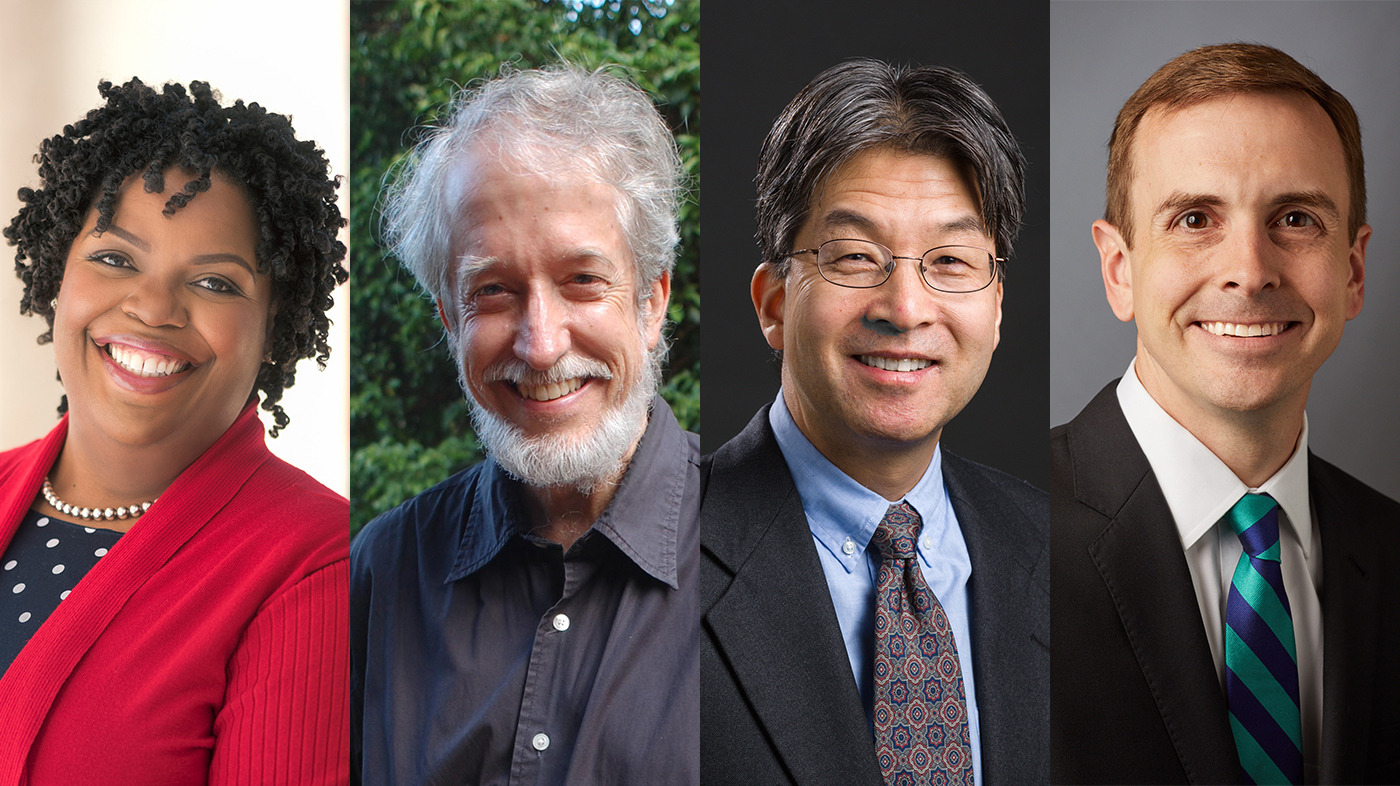 A new vaccine advisory committee created by Connecticut Gov. Ned Lamont taps four experts from the Yale School of Public Health to help guide the state in the coming weeks and months in anticipation of a vaccine for COVID-19.

While a vaccine for the disease has not yet been approved, there are several in varying stages of development and the committee was formed well in advance to maximize the effectiveness of any vaccine that becomes publicly available.
Yale School of Public Health members on the committee are:

Tekisha Dwan Everette, Ph.D., assistant professor adjunct in the Department of Social and Behavioral Sciences.
James Hadler, M.D., M.P.H., a senior epidemiologist with the Emerging Infections Program at the Yale School of Public Health and a clinical professor at the Yale School of Medicine
Albert Ko, M.D., professor and chair of the Department of Epidemiology of Microbial Diseases.
Jason Schwartz, Ph.D., assistant professor in the Department of Health Policy and Management.
The committee is rounded out by a host of state lawmakers, as well as health care professionals and others from academia and private industry along with state and local officials.
Everette said that she wants to ensure that communication and distribution of a COVID-19 vaccine is equitable, focusing on the most disadvantaged residents in Connecticut.

"My hope is through our collective work, we can use trusted community voices to encourage people to get the vaccine as soon as we know it's safe and effective," Everette said.

For Ko, it is his second round of service to the state. He was co-chair of the state's ReOpen Connecticut Advisory Committee earlier this year that advised the governor as the state began lifting COVID-19 restrictions.

Ko is hopeful that a safe and effective COVID-19 vaccine, if widely implemented, will significantly reduce morbidity and mortality in Connecticut.

"We can't tell at this moment if it will turn out to be the panacea we are all hoping for. We first need to wait for on-going trials to determine whether vaccine candidates will be safe and effective," he said.

There are several challenges that need to be addresses for a vaccine to be effective, Ko said, including scale up, distribution and broad public acceptance.

"This may not be the quick victory that we are hoping for, but if we get it right, hopefully it will lead to a sustained win in our response to pandemic," he said.

Schwartz said he is hopeful that one or more safe and effective COVID-19 vaccines will be identified in the coming months. But that scientific achievement will only be meaningful if strategies are developed and implemented to deliver those vaccines widely and equitably across the population. States will play critically important roles designing vaccination programs tailored to the characteristics and needs of its citizens and communities. "Here in Connecticut, there's important work to be done planning for vaccine distribution, activities that will require close coordination and collaboration among public health agencies, health care providers, community organizations, and other groups statewide," Schwartz said.

He noted that educational efforts will also be needed to disseminate evidence-based messages about the vaccines, countering the confusion and misinformation that has long hindered vaccination programs and are already threatening the success of potential COVID-19 vaccines.

Particular attention will be needed to ensure that vaccines reach individuals and groups who routinely encounter barriers to health care—financial and otherwise—or whose health status places them at increased risk for the most severe outcomes of COVID-19.

"I'm looking forward to contributing to this challenging but essential work in the months ahead," Schwartz said.
Submitted by Ivette Aquilino on October 26, 2020