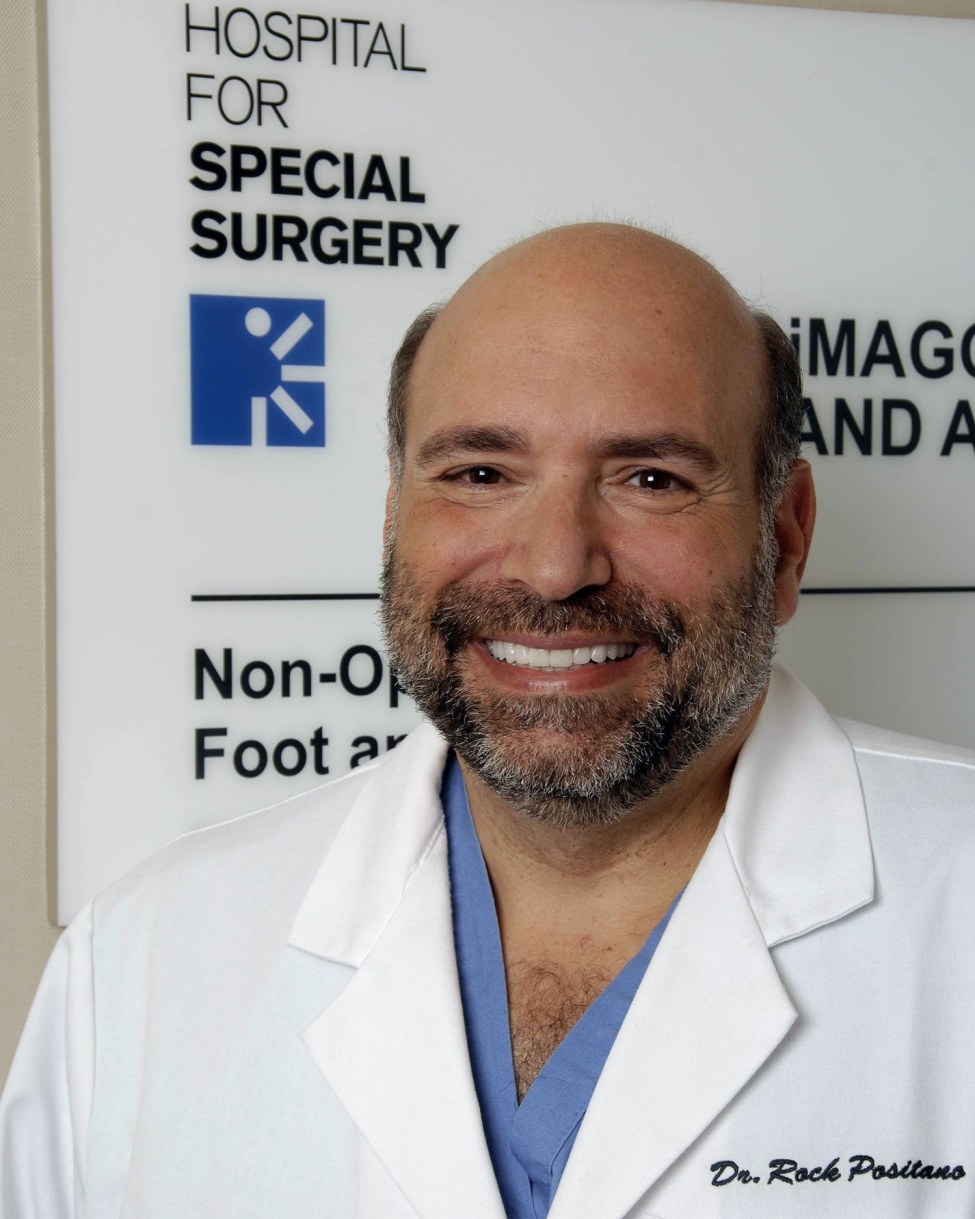 Rock G. Positano
DPM, MPH, MSc, DSc
Associate Clinical Professor, Chronic Disease Epidemiology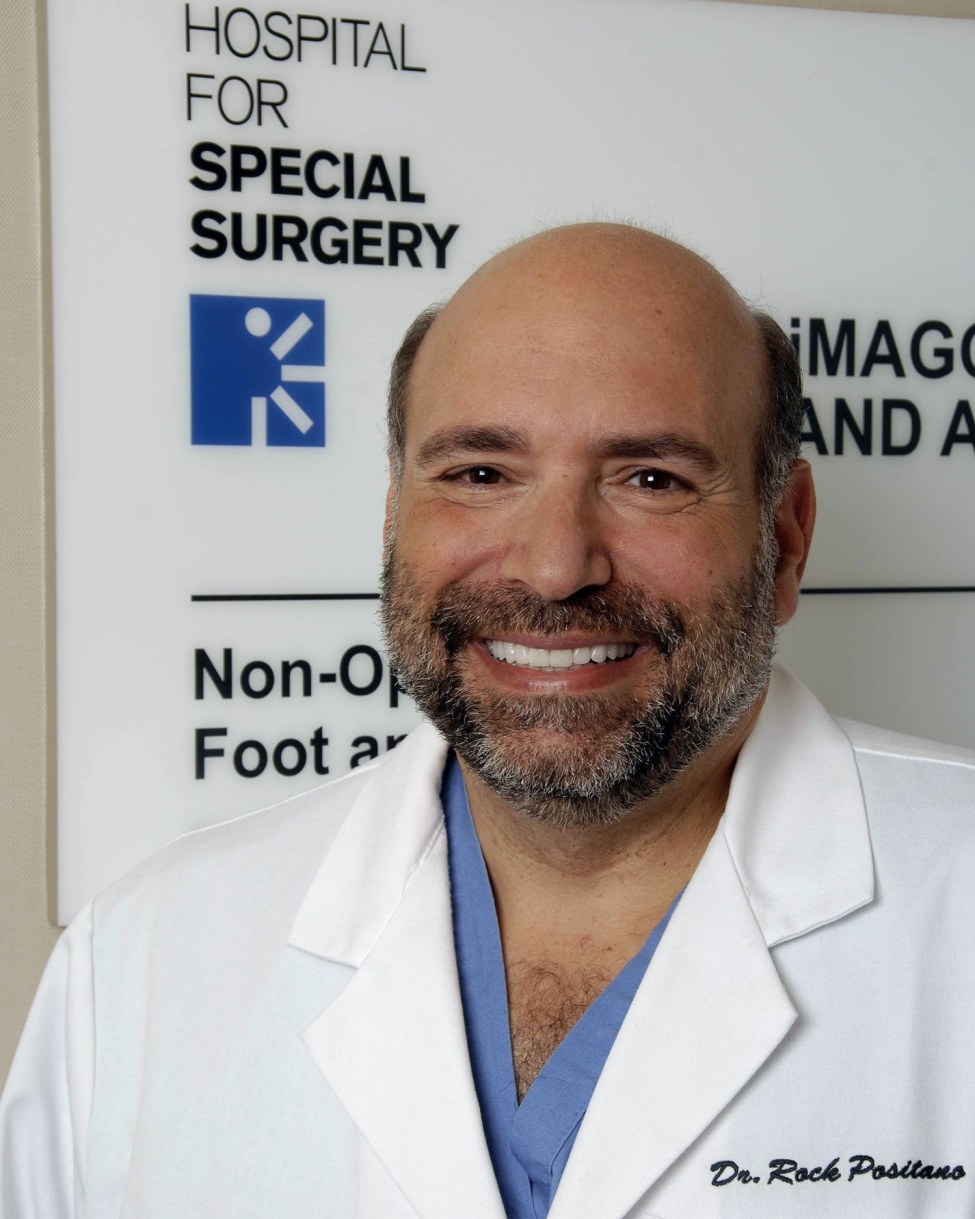 Biography
Dr. Rock G. Positano is the Founder and Director of the Non-Surgical Foot and Ankle Service and Joe DiMaggio Sports Medicine Center at the Hospital for Special Surgery (HSS) and New York-Presbyterian Hospital/Weill Cornell Medical College in New York City, where he has been on staff since 1991.
He is internationally known for his non-surgical approach for the treatment of foot and ankle disorders and developing treatment protocols that prevent the progression of foot and ankle deformities using conservative treatment regimens such as prescription foot orthoses and physical therapy modalities. Most often these non-surgical regimens prevent the need for surgical intervention in the active patient.
In addition, Dr. Positano's Center at Hospital for Special Surgery in New York City also focuses on the effect that abnormal foot function has on the development of knee, hip and lower back disorders in the active and athletic population.
Dr. Positano was featured on the front page of the New York Times in an article concerning the dangers of cosmetic foot surgery. He has authored and edited numerous peer reviewed articles and has served as the editor of 11 orthopedic/medical/podiatric textbooks ranging from non- surgical foot and ankle orthopedics, heel disorders, sports medicine, foot and ankle disorder prevention and systemic disease manifestations in the foot, ankle and lower extremity.
Education & Training
DPM

New York College of Podiatric Medicine

DSc

New York College of Podiatric Medicine

MSc

NYU School of Medicine

BA

NYU College of Arts and Science

MPH

Yale School of Medicine
Departments & Organizations