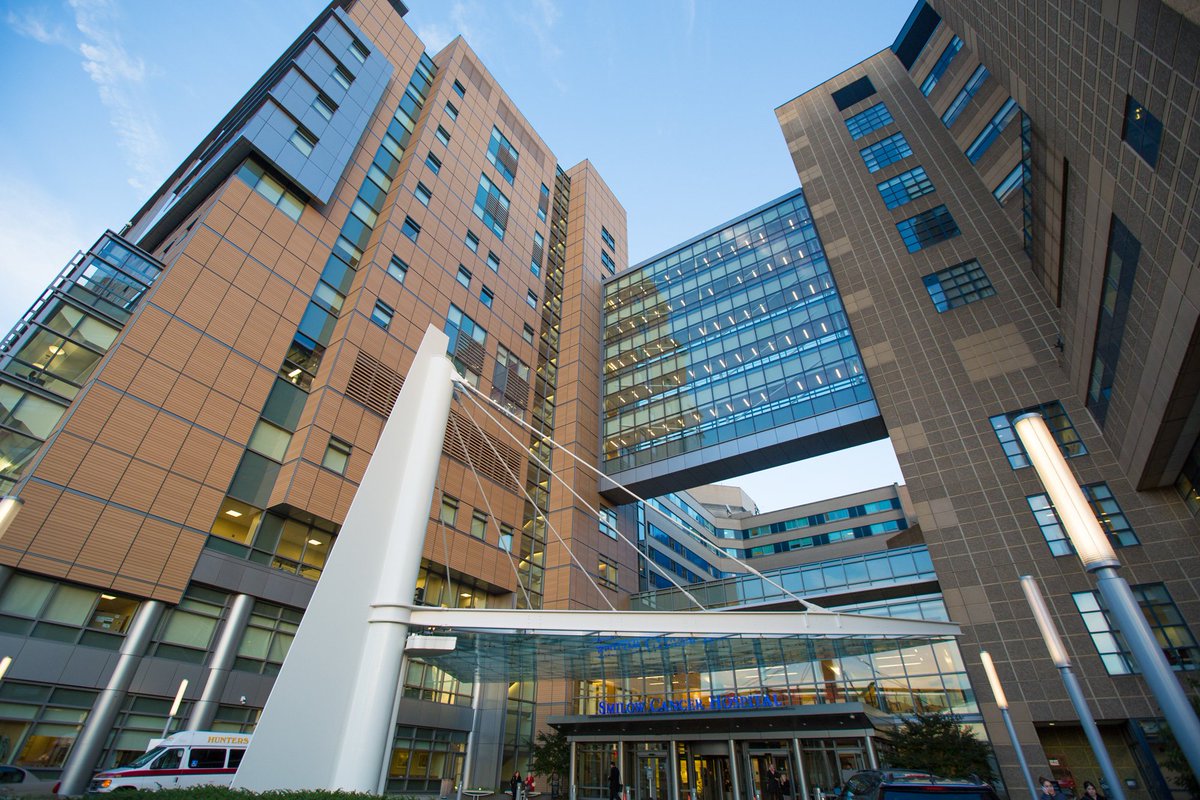 The Commission on Cancer (CoC), a quality program of the American College of Surgeons (ACoS), has granted three-year accreditation with commendation to the cancer program at Smilow Cancer Hospital (SCH). To earn CoC accreditation, a cancer program must meet 34 CoC quality care standards, be evaluated every three years through a survey process, and maintain levels of excellence in the delivery of comprehensive patient-centered care.
"We are very proud to be awarded this Accreditation with Commendation," said Charles Fuchs, M.D., M.P.H., director of Yale Cancer Center and Physician-in-Chief of Smilow Cancer Hospital. "This unique honor is a testament of the outstanding care and commitment to innovation in quality of care and clinical research the entire Smilow Cancer Hospital and Yale Cancer Center team advances throughout all of our clinical programs."
This year, SCH is celebrating its 10-year anniversary as a state-of-the-art inpatient and outpatient cancer care facility. Since opening its doors in October 2009, SCH and YCC have risen to the top echelon as one of the nation's most comprehensive cancer research and care facilities, providing advanced care to patients and families and pioneering cancer research. It is home to hundreds of highly skilled physicians and nurses who provide care in 13 multidisciplinary cancer specialties. Since its opening, achievements include:
More than 235,000 outpatient visits per year.
Creation of 15 the SCH Cancer Care Centers throughout Connecticut with the newest in Rhode Island.
Connecticut's largest provider of cancer care – treating more than 45% of the 20,000 patients diagnosed with cancer annually in the state.
Direct cancer research funding increased to more than $99 million a year.
A record number of clinical trials (300 now available) providing the most advanced cancer therapies, including a state-of-the-art Phase I Clinical Trials Infusion Unit.
Research firsts including successful immunotherapy treatment and novel drug therapies across the gamut of cancer, including melanoma and cancers of the lung, head, neck, stomach, breast, kidney and bladder.
Increased specialty services for patients including: Survivorship care, genetic counseling, screening and prevention education, tobacco treatment, integrative medicine, pain management, onco-dermatology service, cardio-oncology service, support groups, cancer boutique, exercise & nutrition support and complementary services.
Like all CoC-accredited facilities, Smilow Cancer Hospital maintains a cancer registry and contributes data to the National Cancer Data Base (NCDB), a joint program of the CoC and American Cancer Society. This nationwide oncology outcomes database is the largest clinical disease registry in the world. Data on all types of cancer are tracked and analyzed through the NCDB and used to explore trends in cancer care. CoC-accredited cancer centers, in turn, have access to information derived from this type of data analysis, which is used to create national, regional and state benchmark reports. These reports help CoC facilities with their quality improvement efforts.
Submitted by Anne Doerr on November 25, 2019