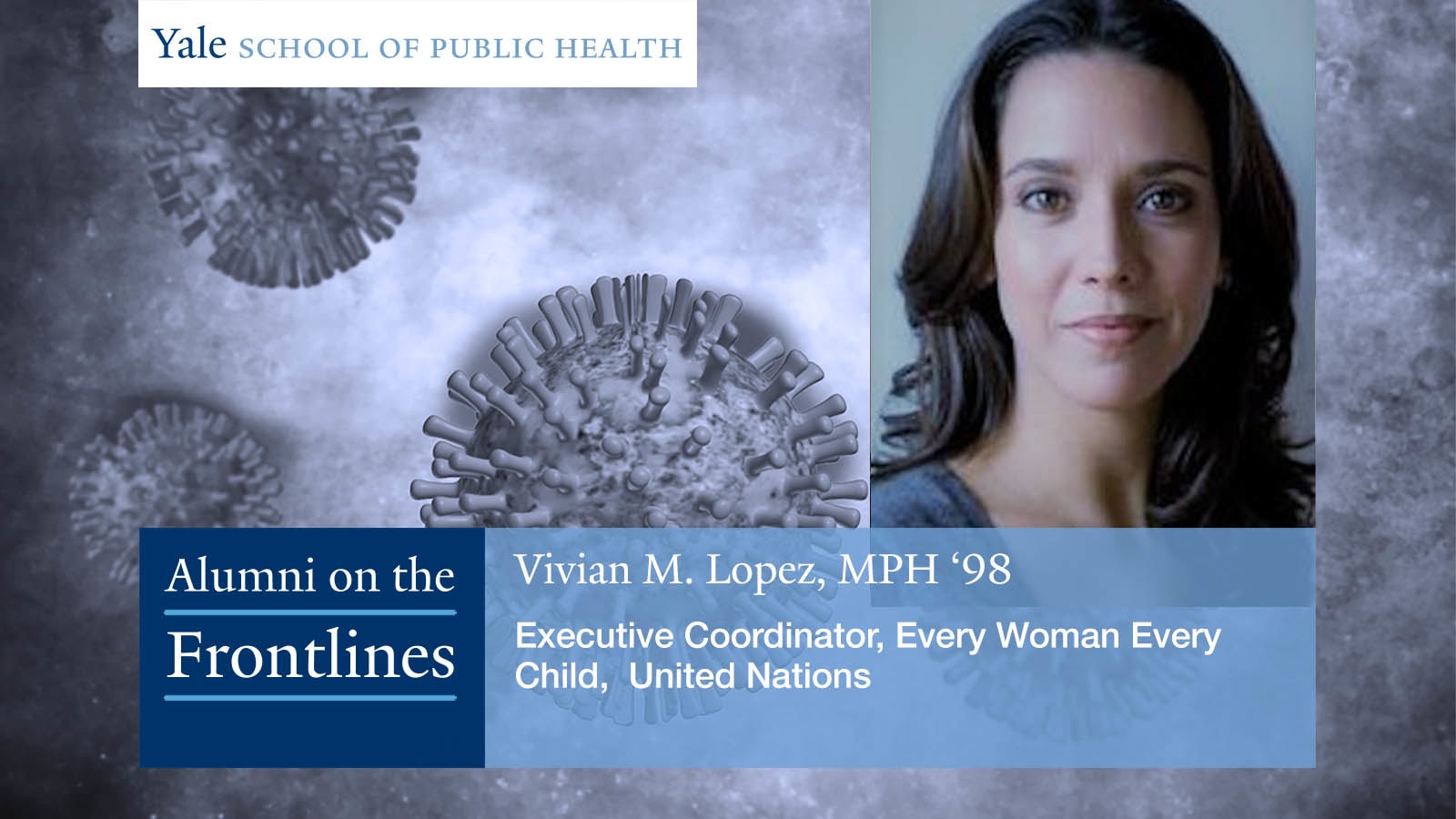 For one essential member of the global health workforce, midwives, the COVID-19 pandemic has taken a particularly frightening toll.
According to Vivian M. Lopez, (MPH '98) executive coordinator of the United Nations' Every Woman Every Child initiative, midwives working on the frontlines of the pandemic are experiencing an increase in gender discrimination, domestic violence and human rights abuses that have instilled fear and distress and impacted their ability to do their jobs.
To bring attention to the plight of midwives during this global health crisis, Lopez posted a global call for action from the International Confederation of Midwives on her organization's website, everywomaneverychild.org. The six-page document urges governments, NGOs and health institutions to protect midwives by making sure they have access to proper personal protection equipment (PPE), adequate hand washing and sanitization resources, and other support as needed.
"Midwives are vital to protecting the health and well-being of women and newborns during pregnancy, childbirth and in the critical early days once a baby is born," said Lopez. "We must do all we can to protect midwives, women and children from being exposed to potential harm through the transmission of COVID-19."
Launched in 2010 by Ban Ki-moon, former UN Secretary-General, Every Woman Every Child is part of a global movement to mobilize and intensify international action to address major health challenges facing women, children and adolescents around the world.
Through the everywomaneverychild.org portal, Lopez is working to advocate for and communicate the specific needs of women, children and adolescents during COVID-19. The website serves as a central repository for important information about the virus including the latest international infection reports, public health messages, mental health supports, and humanitarian aid. Every Woman Every Child is also hosting video discussions with experts in various fields who share their insights relative to COVID-19 and its impact on women, children and adolescent health.
Providing ongoing information and support is key during this crisis, Lopez said.
"We are working closely with our key partners namely the WHO, UNICEF and the World Bank - as well as other UN agencies and financing institutions - to support countries in their respective responses to this international health crisis," said Lopez.
Submitted by Colin Poitras on June 01, 2020