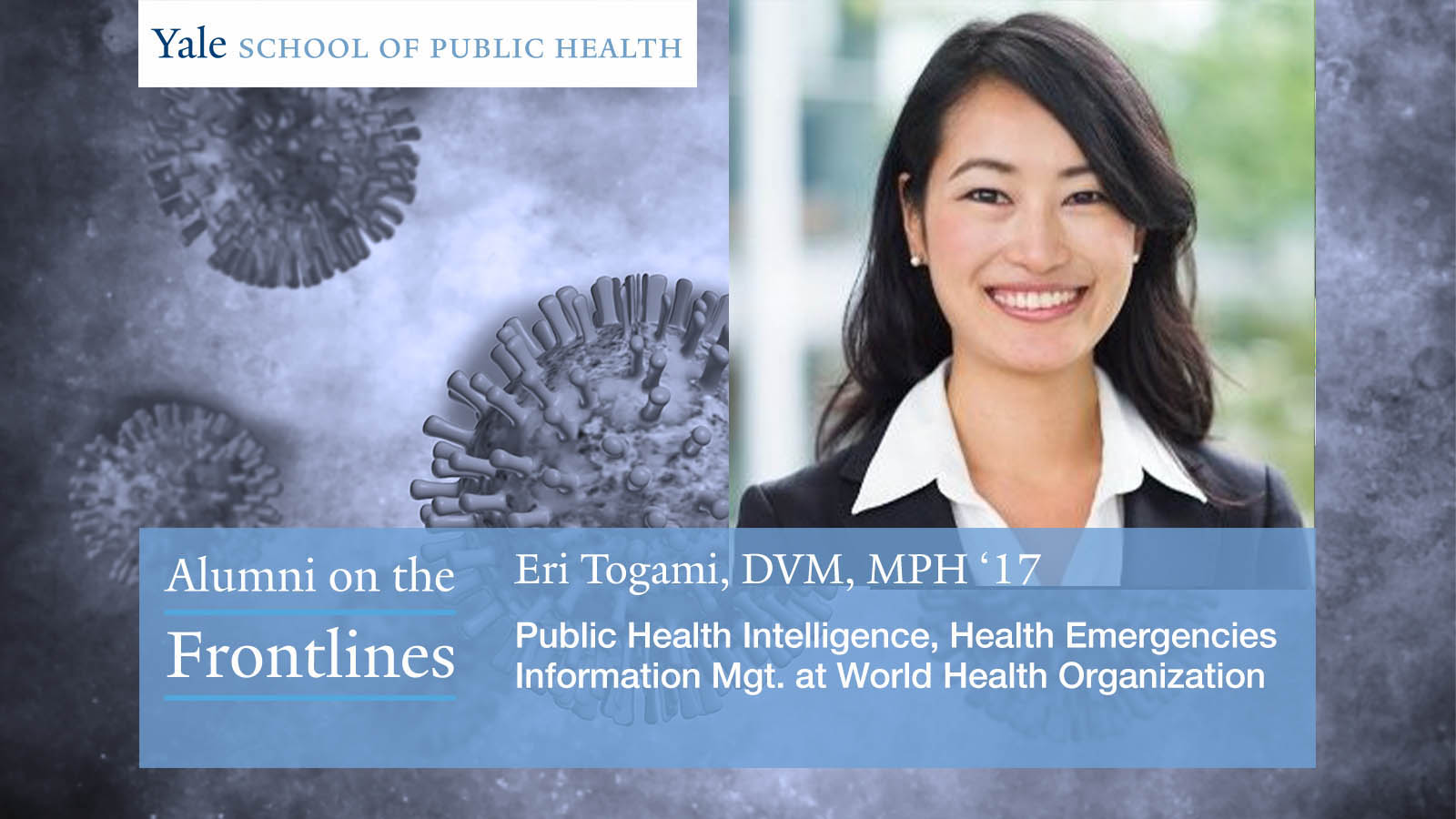 As a student at the Yale School of Public Health, Eri Togami, MPH '17, worked closely with acclaimed researcher Dr. Albert Ko, investigating leptospirosis and other zoonotic diseases.
But the challenges she faced conducting field research with Dr. Ko were nothing compared to the pressures of her current job as a member of the World Health Organization's COVID-19 incident management support team in Geneva.
In her role, Togami, a public health practitioner and veterinarian by training, develops and publishes daily official emergency health information notices on behalf of the WHO, such as COVID-19 situation reports.
The constant need to share accurate, timely and verified information to governments, companies and citizens around the world during the COVID-19 pandemic can be daunting, Togami said.
"This is the first time in my career where I've worked under immense scrutiny and pressure, not only from my academic and public health peers, but also from the general public, governments, and the media," said Togami. "We are constantly asking ourselves, "Are we capturing relevant information? How do we present data in a way that is actionable for countries?"'
Togami is part of a team of multidisciplinary and multinational experts in data management, disease surveillance, partner organization, and epidemiology. Together they work to disseminate reliable, actionable information quickly to those who need it when problems arise.
Submitted by Colin Poitras on June 01, 2020