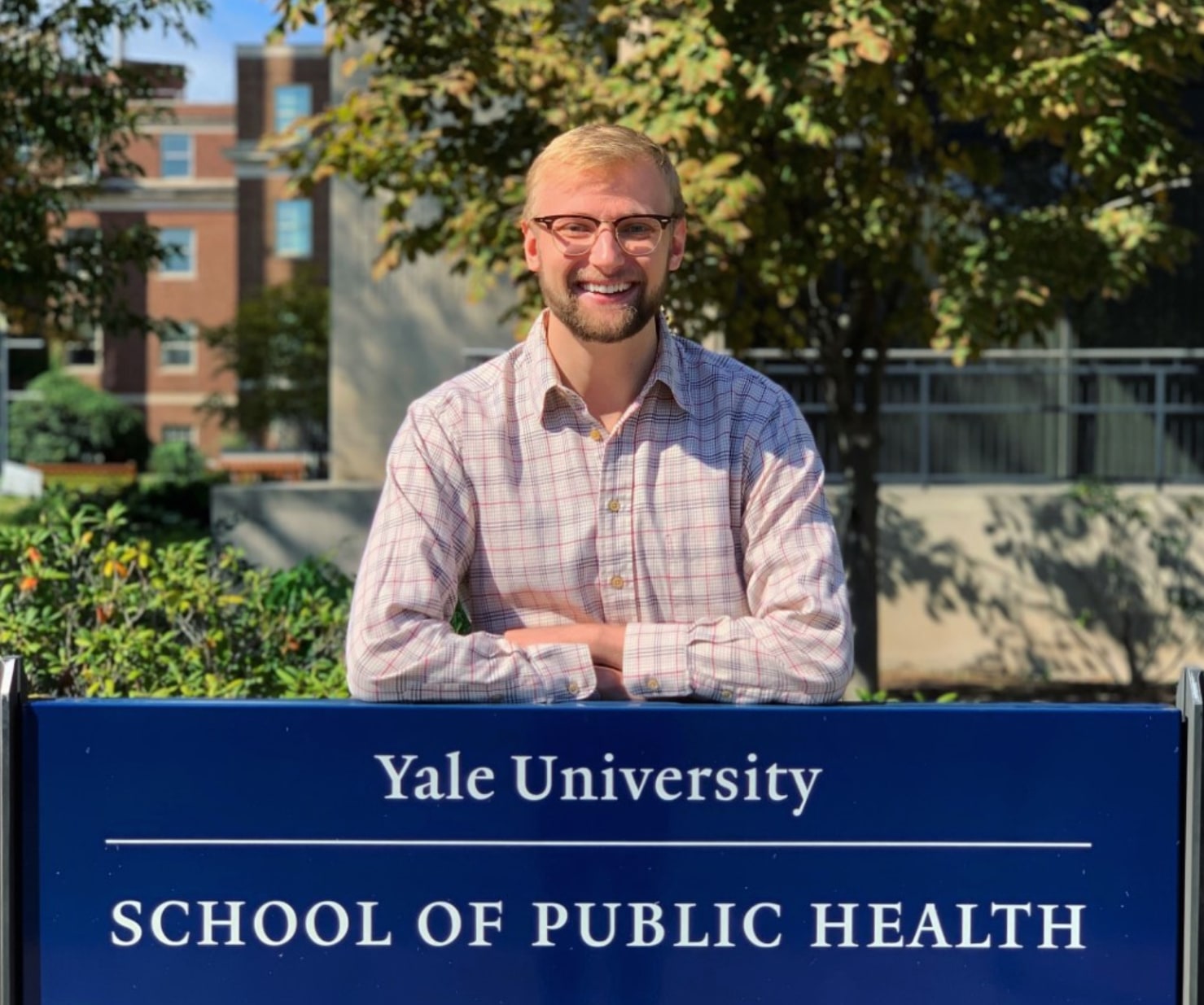 Matthew Benczkowski came to the Yale School of Public Health seeking to learn more about infectious diseases and global health.
While he gained valuable knowledge in the classroom, it is his recent research in Colombia that he says he will remember most.

Benczkowski, a second year M.P.H. student in the Department of Epidemiology (Microbial Diseases), was able to conduct research abroad as a recipient of both a Downs and Stolwijk fellowship offered by the Yale School of Public Health.

Named after renowned physician/scientist Dr. Wilbur G. Downs, the Downs Fellowship has provided opportunities for more than 500 students to live, learn, work and conduct research in low- and middle-income countries. The Stolwijk Fellowship, named after Dr. Jan A.J. Stolwijk, professor emeritus and former chair of epidemiology and public health, is annually awarded to any first year M.P.H. student granted a summer research project or internship related to the environmental health sciences.

With the support of the two fellowships, Benczkowski said he was able to work with "a great team of researchers both at Yale and in Colombia to design and develop novel parasitological and epidemiological research projects."

"I am currently applying to microbiology Ph.D. programs, but honing my public health and epidemiological skills will allow me to be critically conscious while continuing to do research," said Benczkowski. "My public health background has taught me to view everything, especially infectious diseases, through a totally different worldview and to keep in mind the unique aspects inherent to each individual person and how microbial threats may impact people differentially."

Benczkowski said he chose the Yale School of Public Health because it offered "the whole package: a great student/faculty ratio, a very specific program, the ability to concentrate on global health, and endless opportunities to do meaningful work with professors."

Benczkowski was particularly impressed with the Yale School of Public Health's infectious disease programs, which he decided were better than any other program elsewhere after lengthy comparison research.

Asked what he likes most about his academic program at Yale, Benczkowski said simply, "the people."

"From classmates to second years to Ph.D. students to faculty — everyone is welcoming and friendly and you are able to quickly get to know a diverse group of friends," said Benczkowski. "The faculty are reciprocative and it is easy to find someone with common interests, which made establishing a network of resources and mentors almost effortless."

When he's not in the classroom or discussing research with a classmate or professor, Benczkowski likes to visit New Haven's scenic Wooster Square, where you can usually find him in Lucibello's Italian Pastry Shop enjoying a fresh cannoli and espresso!
Submitted by Ivette Aquilino on November 23, 2020